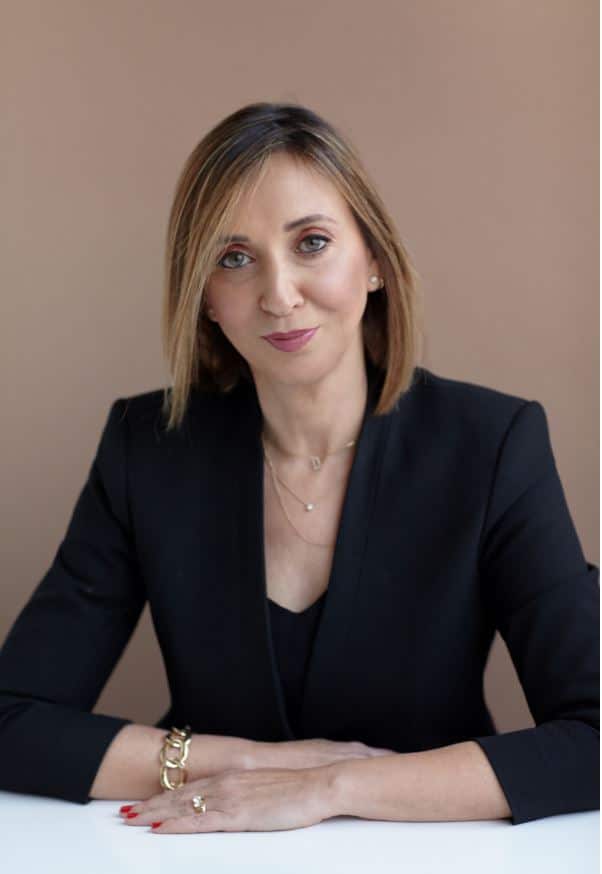 Dalit Yaniv-Messer
Founding partner and owner
Established 2011
Line of Business:
Family and Inheritance Law
Personal Touch.  Professionalism without compromise.
Dalit Yaniv-Messer Law Office
Dalit Yaniv-Messer Law Office is a boutique law firm that specializes in Family Personal Status law. The firm, which is known for the quality of its work, is ranked as one of the leading firms in Israel in the field of family and personal status law, by the most prestigious ranking agencies in Israel.
The firm maintains its focus on this particular field, knowing that such determination and attention is key to uncompromising excellence. Dalit Yaniv-Messer Law Office creates a personally-tailored legal strategy for each and every client, while upholding transparency, integrity and reliability for which it is known.
Adv. Yaniv-Messer combines rich life experience and longstanding professional specialization, along with excellent inter-personal communicability, and compassion, empathy and understanding of her clients in the difficult times they find themselves, in order to deliver first-rate professional services while keeping an eye on the bigger picture.
Areas of Expertise
Dalit Yaniv-Messer Law office specializes in mediation, pre-court legal proceedings representation, appearances before Family Affairs courts and the Rabbinical courts, managing complex divorce cases, divorce suits, Peace in the Home suits (Sh'lom Bayit), continuing power of attorney, divorce-refusal (Gett), custody and visitation rights, marriage and divorce for the elderly, family law for LGBT person, property claims, paternity, child abductions, marriage annulment, civil unions, intra-family violence, drafting of wills, will contestation and drafting of settlements – which include divorce agreements, prenuptial agreements, parenting and cohabitation agreements.
Mediation
Dalit Yaniv-Messer law office provides a non-combative, rapid way for couples to part ways. The firm has long-standing experience in mediation, with successes and achievements, to the mutual benefit of all parties. The mediation process permits clients to take an active part in the drafting of divorce settlements, and in fact, puts them fully in charge of the process, orchestrated by a neutral intermediary, who allows for a productive and fruitful dialogue, to the benefit of the clients and their children, without external parties, such as judges or adjudicators.
Adv. Yaniv-Messer accompanies the mediation process with empathy, sensibility and professionalism, staunchly supporting the dignity of the parties and the interests of the spouses and their children, believing as she does that all parties should feel rightly compensated in the end.
Community Outreach
Adv. Yaniv-Messer set up a Facebook group having over a thousand members, "Divorcees consulting Messer", where she provides free initial aid, in order to help those requiring legal assistance in the midst of the crisis in which they find themselves.
Dalit's professional articles are frequently published in leading media channels such as: "Yedioth Ahronoth" & "Ynet", "Calcalist", "Globes", "Israel Today", "Walla" and more.